The BoatController can be easily connected to all your instruments.
The available data is sent wirelessly via WiFi to your smartphone, tablet or PC.
You no longer have to switch between different WiFi connections/hotspots, and you can have access to the weather conditions while you navigate.
The BoatController has many connection options for your instruments and devices: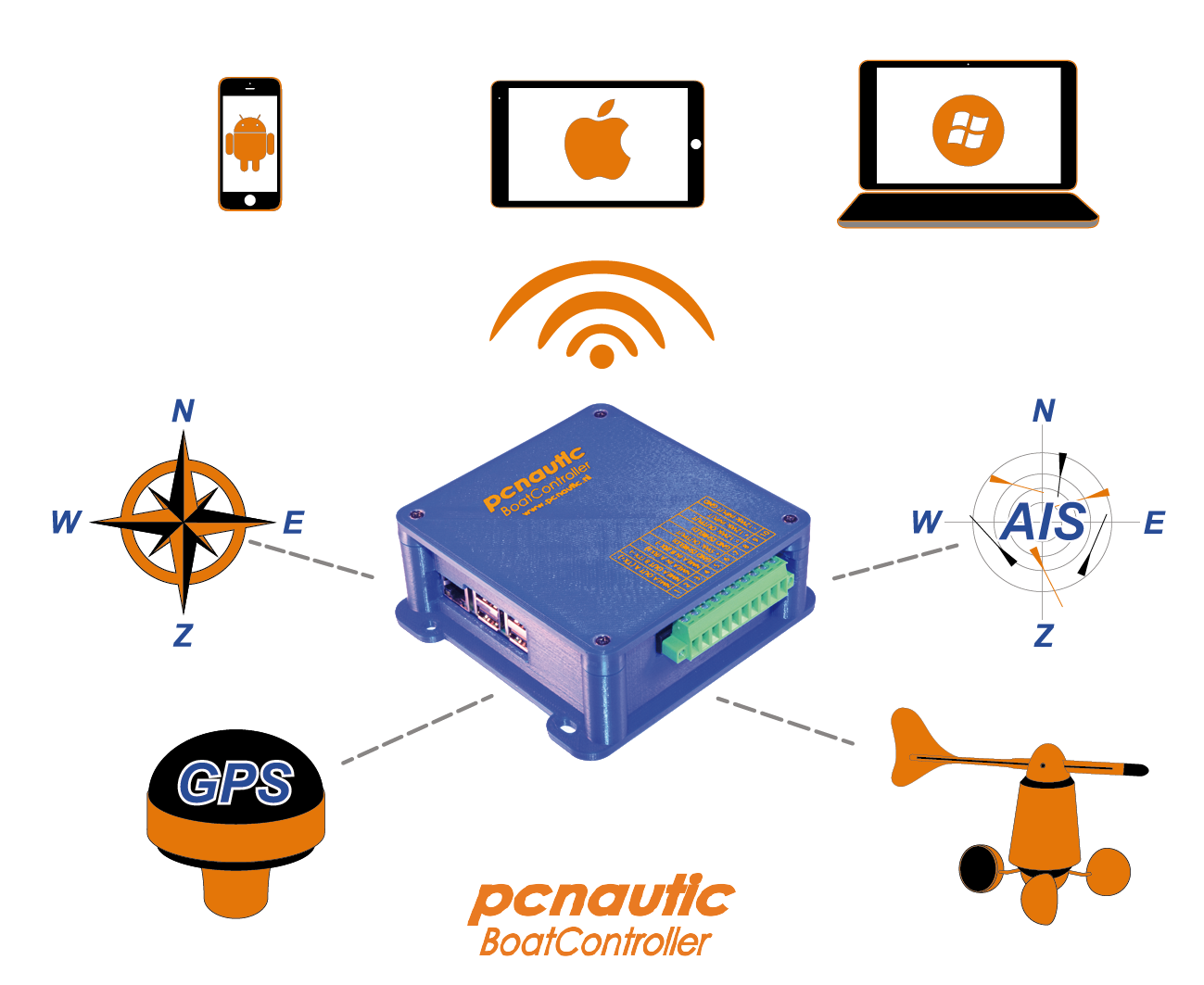 It is often difficult to find a good Internet connection in the harbour with the WiFi there. WiFi reception is often insufficient and sometimes just plain poor. By connecting an external WiFi antenna/adaptor to the BoatController, you will be sure to always have the fastest WiFi reception on board. The BoatController will connect to the harbour (or with the 3G/4G network) and you will then immediately have an Internet connection on your smartphone/tablet or PC on board. You will have an Internet connection and the navigation data simultaneously via the WiFi Hotspot of the BoatController.
There are some devices that improve WiFi reception, but these often only work with a limited number of Internet providers. The BoatController also supports Ziggo and UPC hotspots.

By expanding the BoatController with the BC Relay Modules, you can wirelessly connect to up to 16 devices.
It is ideal to wirelessly be able to turn every device on or off from any location on your boat. You no longer need to walk to your control panel on the boat.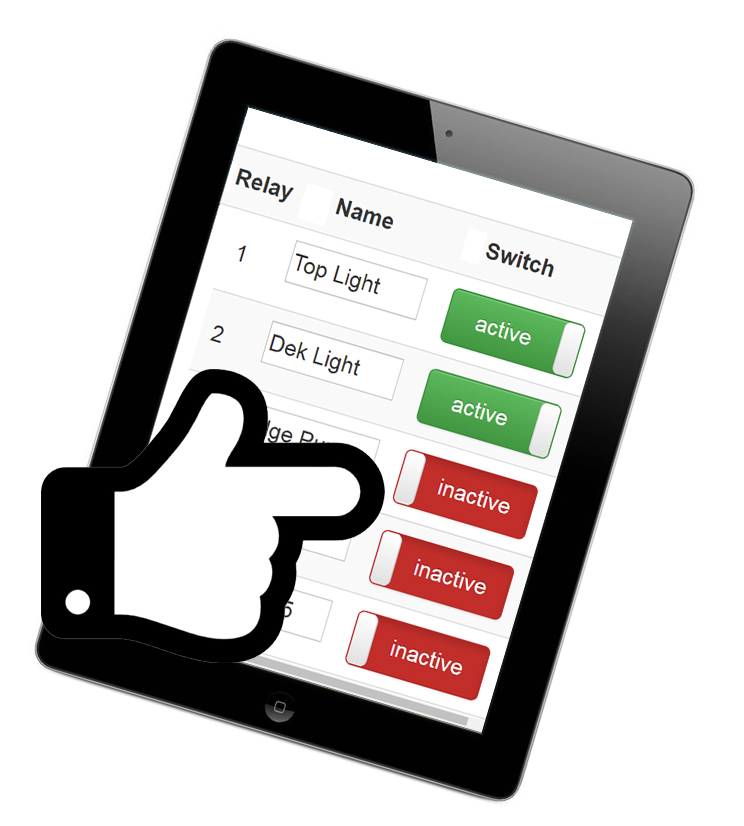 Apps and navigation software
You need an App or navigation programme to display your navigation information on your smartphone, tablet or PC.
There are many Apps and navigation programmes available, both for free and paid.
Some examples:
Go to the settings in the apps or navigation programmes, add the connections, select a network and/or UDP, enter the ip address 192.168.32.1, select port 5001 and click on connect and you will subsequently receive the navigation data.
You do not need to set anything for the Navionics Boating app; you only need to adjust the UDP port number 5001 to 2000.
Special applications
Sonar Server:
The BoatController can also be used as a so-called Sonar Server for the Navionics Boating, Sonar Chart and Sonar Live Charts Apps.
The BoatController can send both the depth data of your connected depth gauge as well as the data from your GPS for the app.